Indeed, websites are the storefront of every business. If your website is appealing, personalized, and optimized, it becomes easy to catch the visitor's eyes and drive the business growth.
When we talk about online marketing and sales, websites play an integral role. According to the research conducted by the Society of Digital Agencies, 77% of the agencies understand that having a poor website, can affect your customer experience and reduce your conversion rate.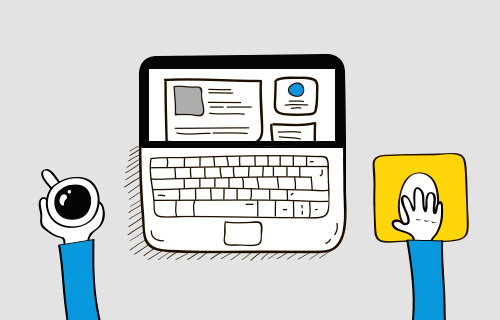 If you are reading this article, you might be planning to create your own website on HubSpot CMS but confused about whether it is the right fit for your business? What is the actual HubSpot pricing? Is it affordable? Are there any hidden fees that might affect the overall website development pricing?
Well! Need not fret! You are in the right place. In this article, you will get an in-depth knowledge about HubSpot CMS pricing. We will walk through all the points that will help you build and manage your website that actually converts.
But before we dive into the HubSpot website pricing, let's first have a brief introduction about the HubSpot CMS platform.
What is HubSpot CMS?
HubSpot is a powerful, holistic, and fully integrated content management system that helps you manage content online. HubSpot CMS consists of various tools that give you control of all the web assets and help you build a productive and SEO friendly website effortlessly.
Yes! It's a great platform to manage and build secure websites that are easy to customize and create a delightful web experience.
Want to know more about HubSpot CMS?
Cost to build a Website on HubSpot CMS
I understand that choosing and investing in a content management system is not a cakewalk.
One needs to consider various factors like who is building your website? What are the hosting services to be chosen, your target audience, what type of site you want to build, the total number of extensions you want to add, the number of modules you want on your website, and many more?
Indeed, there are various free platforms that can help you build and manage websites, but they offer limited control and functionality. To get the add-ons and build a website as per your requirements, you have to invest extra. Yes! These free plans are ad-supported.
According to WebFX, you have to spend $12,000 to $150,000 on an average to build a website. Also, you have to spend an average cost of $35 to $5,00 per month extra on its maintenance.
But if you want to save money and build a website on your own, then HubSpot CMS is the right tool that you can opt for. The best part about this software is that you don't have to invest extra on additional add-ons.
To better estimate the cost of building a website on HubSpot CMS, let's dive into the major expenses. It will help you understand why both techies and non-techies prefer building websites on HubSpot CMS.
Software Cost
The first and foremost thing in which you have to invest while creating a website is the software. Now there are two options: either you can opt for open-source software like WordPress or choose proprietary software such as HubSpot CMS Hub.
It's true that building a website on WordPress is free to use but has a hidden cost for which you might have to pay extra like hosting from a third-party provider which costs around $3 to #300 per month.
Furthermore, if you want to run your site quickly, then you might have to sign up for Bluehost's Starter plan per month, which will cost you around $2.95 per month. After this, you have to spend money to purchase additional tools for website updates, maintenance etc.
But if you choose HubSpot CMS Hub to power your website, then you don't have to pay extra for security, hosting, website management, updates, the uptime of your website, etc.
You will receive a fully managed service by just paying a single time. It will cost you around $300 per month for a professional tire and $900 per month for the enterprise.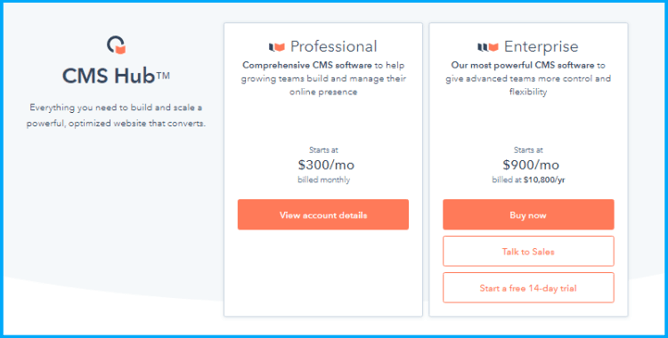 Isn't it affordable and hassle-free? Of Course, yes!
Design Costs
Designing is one of the essential steps while building a website. To help developers design websites, many CMS platforms and website builders offer free templates and themes so that the user can easily customize the website via drag and drop editor.
But when we talk about free templates, then the number is quite limited. Furthermore, users have to purchase premium templates to create websites according to their requirements and needs. And the price of these templates is quite large.
Now, let's talk about the marketplace of HubSpot. There are very few platforms like HubSpot CMS that allow you to add custom CSS and HTML to the downloaded templates and create website pages from scratch.
The best part about this platform is that it offers hundreds of free templates that can be used to design a website as per your wish.
Also, the price of paid templates available on HubSpot is affordable. Still, if you don't want to design a website on your own, you can also hire a HubSpot partner agency, which can help you design a customized and appealing design according to your needs.
Thus, the overall cost of designing a website on HubSpot CMS costs around $0 to $200.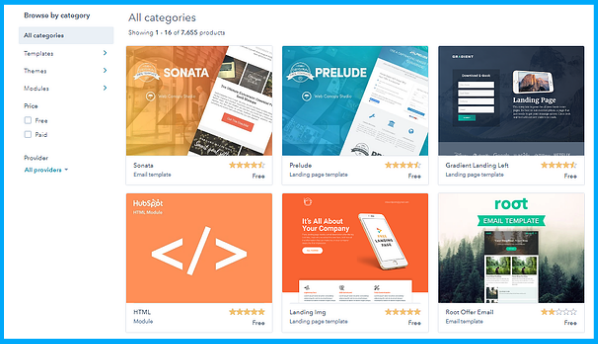 Check out the list of best handpicked HubSpot Templates from Marketplace.
Domain Registration and Renewal Costs
The domain is another important factor that needs your investment. Without a domain, it's impossible to host your website. Choosing the right domain name helps you strengthen your brand identity and allows you to grab visitors' attention.

Indeed, there are various free platforms like Bluehost, Squarespace, etc., that offer one-year free registration but require additional renewal fees, which are really expensive.
When it comes to other hosted platforms like HubSpot CMS Hub needs a third-party custom domain registrar like GoDaddy. It provides an affordable registration and renewing process somewhere between $10 and $15 per year.
SSL Certificate Costs
Security of websites is something that needs to be on the priority list. To make visitors believe that their site is secured and protected, they need SSL certification.
It is basically a standard security technology for sharing the information between website and browser.
If you choose HubSpot CMS, you don't have to invest a single penny to get this certificate as it includes in your plan. But, it is not provided by every hosting provider.
You need to pay extra to get this certification. If I am not wrong, then it might cost you around $7 to $250 per year.
But with HubSpot CMS, you can save these bucks and provide secured development services to your customers.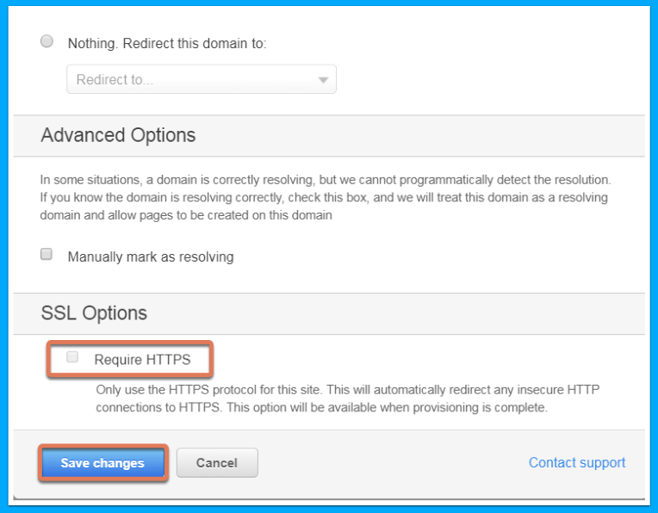 Source: HubSpot
Know how to enable SSL with the Marketing Hub.
Extension Costs
With time, we always look forward to growing and adding features to our website. To download the plugins, we need to pay extra, which costs around $25 to $28,700.
Let's take an example of in-built SEO features. For that, we need to sign up for a premium keyword research tool that costs around $99.95 per month. Also, you might have to pay extra to schedule posts on social media, approximately $29 per month in some cases.
When it comes to extension cost, HubSpot CMS wins the game. HubSpot tools make it possible. So don't have to invest in integrating with third-party tools.
You can directly publish posts, leads forms, CTA's, emails, analyze website performance, reporting, live chat, etc. from one centralized place in one particular plan.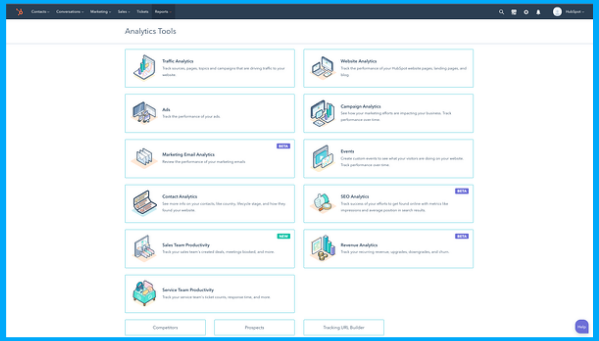 Source: HubSpot
Excited? Go ahead; Get HubSpot CMS today.
In a Nutshell
Figuring out the best platform not only saves your time and money but also allows you to create personalized and appealing websites that can easily be customized.
Hopefully, the above-added content helps you understand why organizations are relying on HubSpot CMS and the total cost that has to be spent for creating a website on robust and fully hosted HubSpot CMS.
Still, if you have any second thoughts or want assistance in creating a website on HubSpot CMS, feel free to contact us. We are HubSpot diamond partners agency, always ready to offer quality services at affordable prices.
Frequently Asked Questions
How much does HubSpot CMS cost?
HubSpot offers different pricing plans for their Content Management System (CMS). The basic plan, CMS Hub Free, is completely free. The next level up, Starter, costs $25 per month. For more advanced features, you can go for the Professional plan, which is $400 per month. The highest tier, CMS Hub Enterprise, is the most advanced and costs $1200 per month. Additionally, you can also get the HubSpot CMS along with any edition of their Marketing Hub, Sales Hub, or Service Hub for a bundled package. So, you have a range of options depending on your needs and budget!
Is HubSpot good for building a website?
HubSpot is a great tool for making websites. It's especially good for creating and showing your content. If you want to start a blog to bring in new customers or make pages that convince people really well, HubSpot is the way to go. It's a top choice for these tasks.
Is HubSpot website really free?
Yes, HubSpot offers genuinely free website tools. Their content management system tools are entirely free, allowing you to use custom domains and premium hosting without any cost. This means you can effectively expand your online presence without the burden of fees.
What is the CMS limit for HubSpot?
The HubSpot Content Management System (CMS) is built to handle a large number of page views quickly. It can serve approximately 1,000 page views per second to a website, ensuring a smooth and responsive user experience, even when dealing with a high volume of visitors.