HubSpot + Hubdew Apps = Business Bliss
Discover the world of possibilities with HubSpot integrations. Let's simplify your business, one app at a time.
At Hubdew, we're not your average agency – we're HubSpot integration experts on a mission to supercharge your business. We seamlessly connect your favorite tools to HubSpot, making your workflow smoother than ever.
Our team of HubSpot specialists evaluates, authenticates, and sets up the perfect apps tailored to your business. We're committed to delivering top-notch services, building seamless connections, and ensuring a delightful sales and service experience.
What sets us apart? Well, we're:
Successfully implemented projects
Offer Cost-effective services
Deliver high-quality services
Simplify your messaging game with All-in-One SMS! This app enables seamless message exchange through multiple US or Canadian phone numbers. We're your bridge between Twilio and HubSpot, enabling streamlined communication for sales, marketing, and support activities.
Experience the magic of effortless synchronization! Our WHMCS integration syncs your products, contacts, and orders seamlessly with HubSpot in a single click. Elevate your customer marketing and automate your daily tasks— all for an unbeatable $9.
Crafting your ideal e-commerce site has never been easier. Our app provides all the ingredients you need to create a website that suits your needs perfectly, all for just $29 per month. Effortlessly captivate your online audience with these essential tools at your fingertips.
Ready to supercharge your SEO game? Our Schema app is the game-changer you need. It helps search engines understand your web pages better, so you can outshine your competitors on search results. Use our Schema App for a big online boost.
Blogs & Resources
Stay ahead in the world of HubSpot with our valuable content!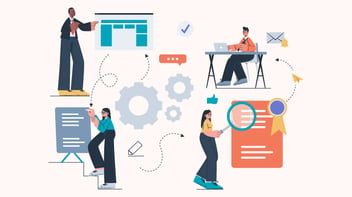 Welcome to the world of automated legal workflows! As a law firm, you...