HubSpot To-Do List: Check Off Tasks, Not Wallets!
You've got HubSpot dreams, and we've got the elbow grease! hubdew is your trusty HubSpot sidekick, ready to tackle a universe of tasks—all bundled up into one sweet monthly deal.
What HubSpot has to say about webdew
Let's dive into HubSpot: Ready, Set, Onboard
You've got dreams, and HubSpot's got the tools. Whether you're into marketing tricks, sales treats, service smiles, or website wizardry, our HubSpot Onboarding is your ticket to making it all happen.
Marketing Hub


Onboarding
We'll teach you all the tricks, but no secrets, on how to make your website traffic soar, turn curious clicks into devoted fans, and hit those marketing goals like a champ. No rocket science, just plain ol' fun and results!
Sales Hub


Onboarding
We'll guide you through the Sales Hub playground in the simplest way possible. Say goodbye to sales complexity, and hello to actionable advice that'll help you close deals with confidence.
Service Hub


Onboarding
We'll show you how to set up Service Hub without the tech mumbo-jumbo and make your service process shine. Say goodbye to confusion and hello to a service that wows your customers.
CMS
Onboarding
We'll guide you through CMS in the simplest terms, so you can set up your website like a pro. No tech wizardry needed—just easy steps to help you craft web wonders and create an online masterpiece!
HubSpot Multipurpose Theme
Ready to supercharge your website? Meet the HubSpot Multipurpose Theme—the ultimate sidekick for your digital adventures!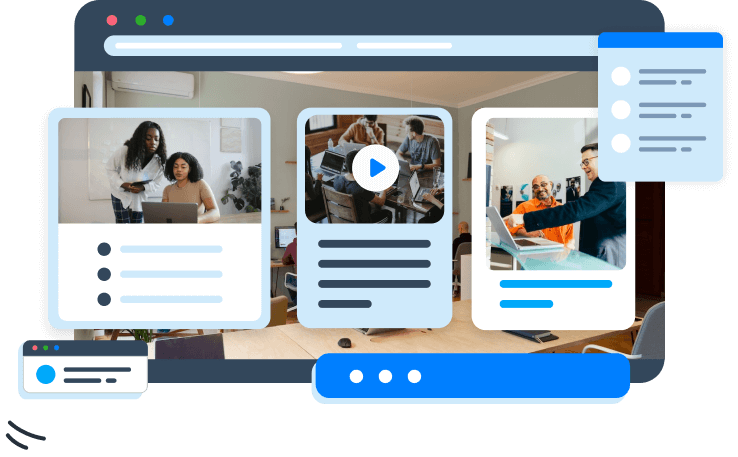 Our Apps: Your Secret Sauce for HubSpot Awesomeness!
Ready to crank up your HubSpot game? Dive into our HubSpot Apps wonderland and watch your business soar to new heights!
Sync your WHMCS products, contacts, and orders with HubSpot in a single click. This $9/month app is like having your marketing genie simplifying and automating your daily tasks. It's time to make your WHMCS life easier and more magical!
Want to create a fantastic e-commerce site without breaking a sweat? Our e-commerce app, at just $29/month, provides all the ingredients you need. Design a website that fits your unique requirements, and watch your online store thrive!
Meet Schema, your secret weapon for dominating search engine results. At $/49month, our schema tool helps search engines understand your web pages better. Crush the competition on SERPs and optimize your web pages with the Schema App for unstoppable growth!
Some additional information in one line