Is your HubSpot CRM feeling a little out of shape? Let us whip it into shape with a comprehensive audit that helps you identify areas for improvement. We'll work together to clean up your data, optimize your workflows, and get your CRM working for you in no time.
Revamp your CRM with our Thorough Audit Checklist
Lead status are tagged to each contact record or not

Auditing Buyer Persona's that are tagged to each contact record or not

Auditing live chats and bots

Inspect data security

Lead scoring

Lead assignment
Are you tired of missing out on marketing and sales opportunities? Let our experts conduct a comprehensive audit of your HubSpot portal to help you attract the right audience, convert more visitors into customers, and perform inbound marketing campaigns at scale.
Master Marketing Hub with our Thorough Audit Checklist
Converstion rates

Examine CTAs and forms

Email Health check

A/B Testing of Emails

Smart Rules & Personalization token

Workflow audits

Goal and conversion

Email deliverity

Blogging Iteration
Social Calendars

Google search console and Tracking code

SEO cluster

Assessing campaign tool

Conversions coming from Landing Pages

Optimizing LP

Files and Templates

Marketing sales hand off
Ready to take your sales to the next level? Let us conduct a comprehensive audit of your Sales Hub portal to help you improve your templates, tasks, snippets, emails, and other custom objects. With our help, you'll be able to generate more leads, close more deals, and achieve the results you desire.
Sail through Sales Hub with our Thorough Audit Checklist
Analysing deal pipelines

Examine Sales activity and tracking

Forecasting and goal examine
Product library and Line items

Tasks queues analysis

Auditing sequence tool
Ready to deliver exceptional service to your customers? Our Service Hub audit services can help you do just that. We'll help you identify areas for improvement, streamline workflows, optimize your customer targeting, personalize interactions and set up a desk that works for you.
Achieve Service Hub Excellence with our Thorough Audit Checklist
Ticketing automation

Knowledgebase

Auditing Surveys

Suppression of greyemail
Integration & analytics Auditing

Reports & Analytics

Custom Reporting audit and Dashboard
Ready to unleash the full potential of HubSpot?
Want to know the secrets to CRM, Marketing Hub, Sales Hub, and Services Hub success? Fill in the form for a tailored audit and find out!

HERE'S WHAT YOU'LL GET


---


A customized audit report
Strategic recommendations
A clear roadmap outlining how to supercharge your HubSpot performance


What HubSpot has to say about webdew

webdew has been a HubSpot agency partner since 2017 and helped so many Hubspot clients in different regions to leverage better HubSpot tool and grow better.
They also come up with amazing training program that I am sure will help many other clients to fully utilize the HubSpot platform efficiently.
I have referred so many clients to webdew for HubSpot development and HubSpot management, also I have heard so many good feedback about him. Danish and team keep up with good work and well done.

Chiara Gaviraghi
Channel Consultant @ HubSpot
Blogs & Resources
Stay ahead in the world of HubSpot with our valuable content!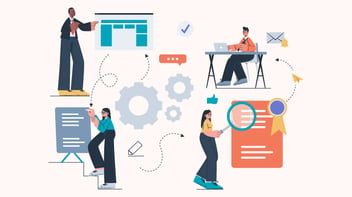 Welcome to the world of automated legal workflows! As a law firm, you...
Some additional information in one line