There is no denying the fact that the website is the storefront of the business. If your website is attractive, easy to use, responsive, and effective, the visitors will love to stay on the site and avail your services/products.

But, if your website is not of high quality and appealing, then there are chances that the user might leave your site and redirect to another. Therefore, it's essential to have a personalized, modern, and alluring website.


To build a constantly growing website, one needs to choose the most accurate solution/tool. Choosing a great platform will not only help you grow your business but also allows you to develop the website without breaking the bank.

Indeed, there are various CMS tools, but I recommend you go with HubSpot CMS. Due to the HubSpot CMS tool's tremendous benefits, there are around 90,802 websites that are using HubSpot CMS to build a better user experience and enhance business productivity.
Now, without any further discussions, let's take a rundown at the best websites using HubSpot COS and offer the best services/products without breaking the bank.
12 Famous Websites using HubSpot CMS
Let's begin…

The main motive behind designing an attractive website is attracting visitors and converting them into leads by making them aware of the services/products in the best possible way. The impact is one of the organizations which is using HubSpot forms and CTA's to achieve extraordinary results and generate more leads.
Whenever the user visits the website, the homepage includes clear information about how they work, what they offer, and how one can contact and transform their business with Impact. It's a user-friendly interface, and easy navigation allows visitors to go through the entire website and make more insightful decisions.
All the icons and videos added to the website are beautifully designed to represent each section of the web page clearly. So, if you also want to make responsive and attractive websites, then make sure the forms and CTA's you add to the landing pages are alluring and simple to use.

It is another website that is using the HubSpot CMS tool for developing personalized and amazing websites. The organization is well known for its excellent services, affordable cost, and on-time delivery. The reason behind its customer success rate is the effective use of HubSpot.
With the HubSpot CMS tool, the entire team of webdew can easily work together and manage the content without any issues because both techies and non-techies can build the website effortlessly.
Moreover, they have HubSpot marketing, sales, and CMS-certified experts who work on different HubSpot tasks. It is an entirely HubSpot-based organization that evaluates the needs and demands of its customers easily.
So, suppose you also want to grow your business by targeting potential customers and offering them excellent services through HubSpot. In that case, you can always contact webdew and know more about HubSpot.

SmartBug is another great example of a successful, creative, personalized, and revenue-driven website. The font of the text is accurate and helps visitors read what they actually are looking for.

All the CTA's, images, and content are neatly placed, which makes the website a lifesaver for marketers as they do not have to put extra effort into grabbing the visitor's attention. While scrolling the entire website, you will see that each section of the website is streamlined, allowing visitors to discover the organization's services and features easily.

With the help of HubSpot forms, HubSpot Ads, HubSpot lead flows, and HubSpot CTA, their website development and management team, can design an effective website and improve their revenue growth and sales.

Want to grow customer loyalty and increase your website traffic? You can always choose the HubSpot tool. Using this tool, you will be able to build a personalized and growth-driven website and help you manage all the data appropriately.

Digital22 is another company that is using HubSpot to increase traffic, sales, and leads. All the CTA's and forms added to this website help marketers convert anonymous visitors into potential customers.

To be more informative, they use HubSpot CTA and HubSpot forms features to reach their business targets. It becomes easier to gather information about potential customers and compel them to use their offered services/products.

All the icons, content, images, and videos were added to make the website unique and engaging. The addition of white spaces makes the website content more visible. Moreover, the navigation is simple, helping the users find whatever they feel like without any assistance.

Therefore, if you also want to make your website in the top searches of Google besides managing the entire data and security issues, make yourself familiar with HubSpot- an all-in-one business automation tool.

It is another great and famous website that is featured on HubSpot's designer's page. Its stunning and user-friendly interface helps them to increase their website traffic.
You will see beautiful diagonal lines that separate the contrasting colors and elegant content delivery on this website. Its responsive and optimized features make the website most alluring and elegant.
Once you visit the website, you can easily evaluate the reason for its success. The forms added on the website will compel you to fill out and avail of their services. To be precise, they use HubSpot forms to grab the visitor's attention.
If you want to see similar results and reach business heights, I would recommend you try the HubSpot CMS tool.

It's not surprising to know that New Breed is also using HubSpot CMS, including CTA's, ADS, forms, lead flows, etc., to grow their business and sustain a competitive edge. This entire website is both optimized and sophisticated. The organization believes that HubSpot helps them in making a modern and engaging website.
Whenever a user visits the website, they present stunning content, icons, images, and buttons that easily navigate the entire website. Moreover, its consistency and responsiveness help to attract prospects and make more insightful decisions.
So, if you also want to skyrocket your business growth and create a strong customer base, then make sure the website development tool you are using should meet all the requirements to create a robust website.

The reason behind the success of the Morefire website is its clear images, attractive content, min response time, compelling CTA's, customized design, and easy-to-use interface. Whenever visitors land on their homepage, its attractive elements, and white spaces grab the visitor's attention and make them focus on the added information.
To automate the marketing and nurture leads through their website, they take the help of HubSpot forms, HubSpot Lead Flows, and HubSpot Ads. The entire website is made systematically, which helps both techies and non-techies access the website easily.
Moreover, each icon on this website is beautifully designed, which makes the website more appealing. So, if you also want to make a similar website that allows the users to digest the information better, start using HubSpot tools. You will see huge growth in your business productivity.

Stellar is another company which is famous for giving excellent services to the people. The website is made throughout with a blue color and includes some highlighted parts to make the website navigation easy.
They ensure a streamlined user experience through their responsive website, attractive images, customized buttons, attractive and user-friendly forms, etc.

Around 5037% improvement is seen in the leads just through their website.
HubSpot CMS is one of the reasons behind its success. They use HubSpot forms, lead flows, and Ads to catch the eyes of anonymous visitors and convert them into qualified leads. Just stepping into the business world and want to choose the best website development for generating more leads and excellent user experience, make yourself familiar with the HubSpot CMS tool.

There are no two opinions that Onshape website design stands out from the rest. Its large text, user-friendly interface, consistency, and quality make the websites popular and admirable. A chatbot is one of the reasons that it is well-known all over the globe.
Moreover, this entire website is integrated with HubSpot marketing tools, which help the organization to make a better user experience by offering useful information. To speed up their website design and improve their performance, they are using reporting and analytic CMS tools.
So, if you also want to improve your design process, then you can also take the advantage of the HubSpot CMS tool to make a better and more effective website.
Forms play an essential role in converting visitors into leads. As you land on the webpage, you will be greeted with an attractive and straightforward form, pleasing images, informative content, and beautifully designed icons and buttons.
All the included elements allow the users to better focus on the information that they actually want to avail. By scrolling down the website, you will see product categories which will further help you quickly decide whether the site is the right fit for you or not.
So, always try to design a simple and fascinating website that allows the user to digest the information better. Moreover, you can also use HubSpot forms and other HubSpot CMS services to build a website without any hassle.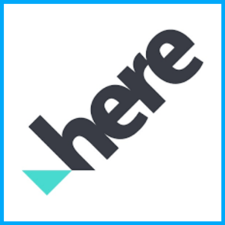 Hero360 is another great example of a responsive and optimized website. All the services, content, and images added on the website are clear, straightforward, and point-to-point, which helps the users to find the information without any hassle easily.
Usage of an appropriate color, font, icons, and buttons ensures a streamlined user experience as it highlights the easy part of the website.
Moreover, its simple navigation and appropriate white spacing attract visitors' attention. Also, the addition of smart content via HubSpot CMS allows them to generate more traffic and escalate revenue.
So, if you want to give your business a sense of authenticity, and create and manage all the content without any hassle, then you can also prefer using the HubSpot CMS tool. This tool will not only help to add appealing content to the website but also allows you to design the website without putting in extra time, energy, and money.

It's not surprising to know that salted stone uses the HubSpot CMS tool to not only manage the content but also grab the visitor's attention and enhance business productivity. With the help of HubSpot Forms, call to action, lead flows, Ads, etc., it becomes easy for both marketers and developers to make the website more fascinating and better.
The stunning HD visuals, attractive images, specialized logos, and informative content helps to grab the visitor's attention. There is no denying the fact that it offers an extraordinary user experience due to which they are reaching business heights.
So, make sure your website is effective as it is the storefront of your business and allows you to attract your prospects. So, get ready to grow your business in the same way salted stone works.
In a Nutshell
Well! HubSpot is one of the commonly used CMS that not only helps the organization to develop the website but also allows the organizations to adopt the changes and fulfill the demands of prospects easily.
So, are you planning to make an aesthetic and up-to-date website that suits that improves lead generation and user experience? Start using HubSpot CMS tools. It will help you to grow your business from one central place.
Furthermore, if you still have doubts regarding HubSpot CMS or want to avail the HubSpot services, feel free to contact our HubSpot expert team.
Frequently Asked Questions
How many websites use HubSpot?
HubSpot, a popular marketing and sales software, is used by a substantial number of websites. Currently, there are 545,937 live websites actively using HubSpot. Moreover, an additional 822,540 sites have previously used HubSpot, and 264,340 of these websites are located in the United States. These numbers indicate the widespread adoption of HubSpot's tools and services for managing online marketing, sales, and customer relationships, making it a significant player in the digital business landscape.
Which companies use HubSpot?
Many top companies across various industries have chosen to incorporate HubSpot into their business operations. These companies, including Accenture, Mollie, TrustPilot, Yousign, Airstream, Crunch Fitness, Zendesk, and 180 Medical, utilize HubSpot's services to improve their marketing, sales, and customer relationship management. HubSpot offers tools and solutions that aid in customer engagement, lead generation, and data analytics, making it a valuable choice for businesses seeking to enhance their online presence and streamline their operations. These leading companies have recognized the benefits of HubSpot's platform and have integrated it into their strategies to achieve their marketing and sales goals.
Who are HubSpot's biggest customers?
HubSpot's prominent customers are major companies spanning various industries. Mitsubishi Heavy Industries, a Japanese manufacturing giant with 77,991 employees and substantial revenues of $3,860.28 billion, relies on HubSpot CRM. Walmart, the renowned U.S.-based retail corporation, boasting a colossal workforce of 2,100,000 employees and impressive revenues totaling $611.29 billion, is another significant customer. Additionally, Transamerica, a United States-based financial services company, also employs HubSpot's services, underscoring the platform's versatility and appeal to businesses of varying sizes and sectors.
Do B2C companies use HubSpot?
Yes, B2C companies do use HubSpot. HubSpot isn't just a simple customer contact list or email tool; it's a versatile platform that offers much more. It excels at managing customer relationships, marketing, and sales, making it a strong choice for B2C businesses. Whether you need to track customer interactions, create targeted email campaigns, or analyze customer data, HubSpot provides a comprehensive solution to help B2C companies grow and succeed in their marketing efforts.