To be on top in this competitive world, every organization wants to hire professionals who have a better understanding of the platform on which they work.
If you are a regular reader of my blogs, then you might know the platform on which our professional team works to better our business success and increase revenue: It's HubSpot.
Since it is an all-in-one marketing tool, it will help you manage your marketing, sales, and development services effectively.
To know more about HubSpot, read my previous article- What is HubSpot and what you can do with it.
If you want to enhance your skills and excel in your future in HubSpot, you must keep educating and upgrading yourself in this field. In this blog, I intend to give you a set of reasons on how HubSpot certification can help you grow in 2023.
Before moving to the reasons, let me give you a quick idea on the worth of HubSpot Academy certifications and also what certifications can help you make the best use of HubSpot.


What are HubSpot Certifications Worth?
HubSpot Academy provides free online courses, with professional certificates, so that you know to make the best use of the system and acquire even more knowledge by doing so. HubSpot is widely considered to be the frontrunner in inbound marketing, so it only makes sense that the courses will be valuable.
You would be surprised to know that HubSpot Academy courses are widely recognized even by many major universities. Acquiring a HubSpot Certification is a great way to learn from industry leaders while simultaneously expanding your own knowledge base.
HubSpot certifications are highly valued by businesses since they demonstrate a candidate's proficiency with a variety of marketing tools. Content is organized and presented in bite-sized chunks that are easy to digest. From beginner to advanced levels, HubSpot provides updated courses, training, certifications that anyone interested in various aspects of growth and inbound marketing.
Recommended Certifications for best use of HubSpot
As there are various tools available in HubSpot, you need to learn each tool's working to perform the business activities efficiently.
The best way to use the HubSpot tool accurately and effectively is to do these certifications such as:
HubSpot Design certification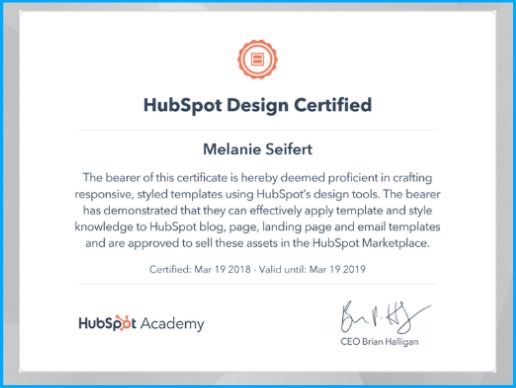 HubSpot Email Marketing certification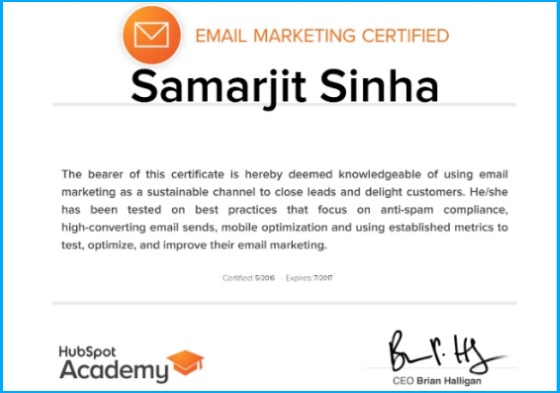 HubSpot Social media certification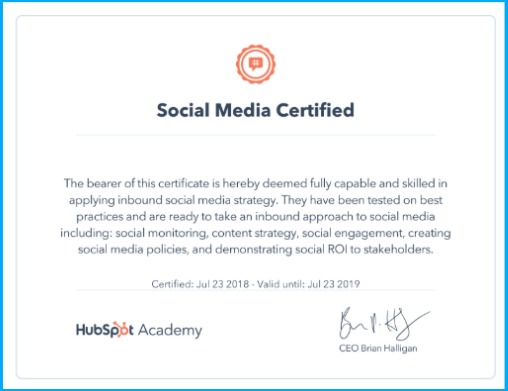 HubSpot Inbound sales certification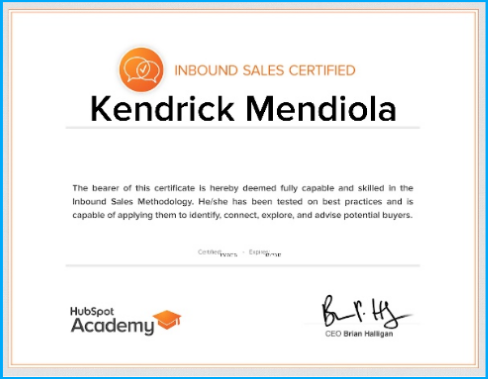 HubSpot Marketing Software certification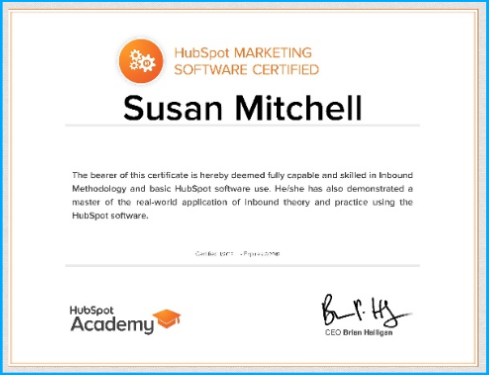 HubSpot Sales Software certification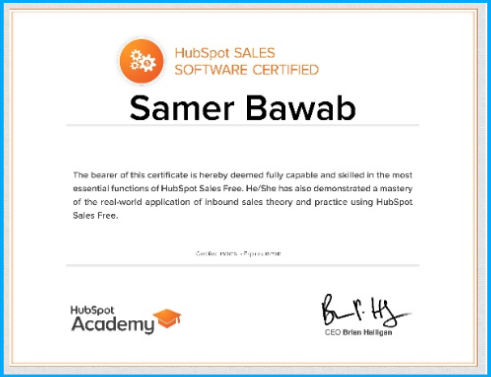 HubSpot Content Marketing certification and many more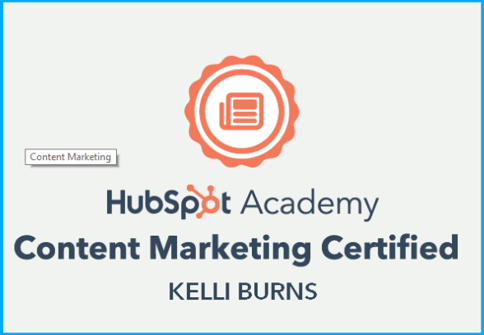 Ok, tell me. Do you want to show the whole world that you know about various business strategies? It's the right time. Start educating yourself by visiting the HubSpot learning center and get HubSpot certified.
Top 9 Reasons why HubSpot Certifications are Important
Reason-1 HubSpot offers free Certification
It is indeed a pleasure to be called HubSpot certified; however, the path to achieving the certification is not that easy. Everyone can not afford to get this opportunity. But, Don't Worry! If you want to be a reputed certified personal, HubSpot Academy will help you avail their Free certification services.
To get HubSpot certified, you need not pay extra money; you only have to log in with HubSpot Free certification. So what are you waiting for? Sign In and navigate to the learning center of HubSpot.
Reason-2 Put Theory to Practice
One of the significant problems which we all face is getting practical knowledge. We can learn theoretically from different books and the internet, but we cannot implement that theory practically in the real world.
By taking this concern, HubSpot Academy delivers information via videos. By accessing each video module, you can use the HubSpot tool practically without facing any difficulty.
Isn't it interesting? Visualizing the video is more informative than reading the content. Therefore, HubSpot certification will help you to grow better by understanding the concepts practically.
Reason-3 Solid Proof to show your Strengths regarding a particular Subject
If you are HubSpot certified, trust me, no one will be going to ask the proof of your knowledge. Do you know why? Because HubSpot is a renowned source.
If users completed HubSpot certification, it's clear that he/she has the necessary knowledge about the basic concepts because people will get the certificate only if they pass the test and complete practical exercise.
Believe me; if you have already done the HubSpot certification course, you need not show your strengths regarding a particular subject. You have to offer your HubSpot certificate to improve your image in front of anyone you aspire to work with.
Reason-4 Add value to your CV
Are you searching for a new job?
Remember to mention HubSpot certifications in your resume. I am sure that HubSpot certification will give you more preference over others.
Suppose if you add "HubSpot certified inbound marketing manager" in your resume, then it is tough for the non-certified applicant to replace you.
WANNA! More value at the time of getting a job? Then, start educating yourself by doing various certifications offered by HubSpot Academy.
Reason-5 Improve your ROI by implementing discussed Strategies
Just think for a moment of the key objective of the organization. Is it to increase business productivity and revenue? Of course yes! Everyone wants to get more money by doing great work.
Do you also wish to perform better? Firstly become a HubSpot certified individual.
Once you complete the HubSpot certification course, you will get to know about new strategies and plans.
By implementing those strategies in your business, such as inbound marketing, inbound recruitment, etc., you will get better results in your business by generating more traffic to the website.
I am asking to do HubSpot certification because it helped me think out of the box and generate new ideas to convert the visitors into potential customers.
Take the initiative to learn new strategies by doing HubSpot certification courses, as it will help you analyze and measure your website performance to increase business revenue.
Reason-6 Build Client Trust
Another reason to complete HubSpot certification is to nurture credibility. If you are already in the business world, you will be aware that how difficult it is to build client trust.
Am I Right?
It is challenging to satisfy customer's needs in the first run, but if you have in-depth conceptual knowledge, it will be easy for you to channel each phase of your client requirement instantly.
If you are HubSpot certified, your client will start trusting you even more because they believe that becoming HubSpot certified is a big deal. The person who is HubSpot certified has enough knowledge to overcome each challenge.
I am glad that I have done various HubSpot certifications because I am very confident in tackling new clients by providing them with adequate services.
From my experience, I would say that you should not hesitate to start the next project with a client if you are HubSpot certified because you have the power to handle all the challenges and impress the client by delivering excellent services.
Reason-7 Helps to define and refine your Company Targets
Do you want to learn new things and plan to implement those in your organization to enhance your business growth and achieve the company targets?
The best way to implement a new plan in your organization is to earn HubSpot certification and have a deep understanding of the tool. By listening and watching the videos, you may get new ideas to refine your company targets.
Let me share my personal experience with you. Earlier I was facing several issues with conventional hiring processes. To overcome the problems, I have done the inbound certification. After completing the course, I got an idea to improve my recruitment process.
Moreover, to achieve the company targets, I implemented an inbound recruitment approach and observed tremendous growth in hiring talented candidates within our company.
Don't waste your valuable time. Invest in doing HubSpot certification and refine your company targets to enhance business revenue.
Reason-8 Can resume the Track at any Time
In this busy world, everyone wants to become multi-talented. Are you one of them?
Are you planning to complete the certification and upgrade your knowledge? Do you face a problem in managing your time and completing the course? Don't Worry!
HubSpot provides you enough time to complete the course. You can also resume your track from where you left. It will save you considerable time and effort.
Furthermore, it will also help you mitigate your knowledge gap by finishing the HubSpot certification at any stage of your track.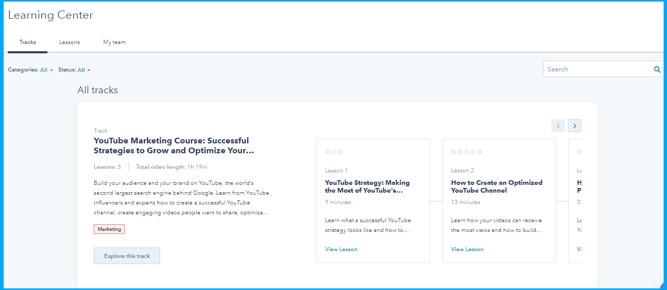 Source: HubSpot
Reason-9 Get educated Online
One of the most crucial benefits of earning HubSpot certification is getting an online education. You don't have to visit different places to become HubSpot certified. You only need to browse to get HubSpot certified.
In this digital era, you need to work smartly and grab the opportunity.
Dear, what are you waiting! Use the internet to become a HubSpot certified professional because-
There is nothing to lose and everything to gain!

Over to You
To wrap it, HubSpot certification is always a plus point. No matter how experienced you are. You will always feel better if you will have a deep understanding of the subject.
The best way to achieve such goals is to do HubSpot certification and avail all its beneficial features to lead in this competitive world.
Hope! Above mentioned benefits are enough for you to select HubSpot partner agency and do its free certification to better your making, services, and sales process efficiently and effectively.
Also, don't forget to contact our team if you have difficulties in understanding HubSpot concepts.
Frequently Asked Questions
Why is HubSpot certification important?
A HubSpot certification matters because it's a well-known validation of your expertise in areas like digital marketing, sales, and customer support. It allows you to refresh and stay current with industry skills. Moreover, it showcases your proficiency in specific HubSpot skills. This certification can significantly boost your resume, portfolio, LinkedIn profile, or job applications, increasing your attractiveness to potential employers and clients in the competitive world of marketing and sales.
Should I put HubSpot on my resume?
Yes, including HubSpot on your resume can be a smart move. When a company looks for someone familiar with HubSpot, having it on your resume can make a big difference. After you've learned it, showcase your HubSpot skills prominently at the beginning of your resume, usually in a dedicated "Skills" section. Also, don't forget to mention it in the skills section of your LinkedIn profile. This way, you're signaling to potential employers that you're proficient in using HubSpot, which could give you an edge during the hiring process.
How do I put HubSpot certification on my resume?
To include your HubSpot Inbound Certification on your resume, consider placing it in an "Awards and Certifications" or "Skills" section. This not only showcases your achievements but also highlights your commitment to learning and staying updated. For job seekers, featuring the Inbound Certification can broaden your job prospects by demonstrating your expertise in inbound marketing, a valuable skill in today's digital landscape. This simple addition enhances your resume and attracts potential employers who value continuous improvement and industry knowledge.
What challenges does HubSpot solve?
HubSpot addresses several key challenges for businesses. One significant issue it tackles is the ability to measure Return on Investment (ROI) in marketing efforts. Many companies struggle with this. HubSpot's tools provide data and analytics to assess the effectiveness of marketing strategies. It also helps target the right audience through precise marketing segmentation and personalized content, ensuring messages reach the most relevant people. Building credibility is vital, and HubSpot aids in establishing trust through valuable content creation and management. Moreover, it boosts lead generation by attracting more high-quality leads through inbound marketing strategies, resulting in enhanced business growth and customer engagement.